SUP Algarve Stand Up Paddle
Since 2014 we pro­vide unfor­get­table SUP expe­ri­ences for Begin­ners and expe­ri­enced SUP­pers from 4 to 78 years. Join us!
SUP Algarve Stand Up Paddle
Since 2014 we pro­vide unfor­get­table SUP expe­ri­ences at the spec­tac­u­lar Benagil cave, Faro, Tavi­ra and through­out the Algarve.
SUP Algarve Stand Up Paddle
Stand Up Paddle
Liv­ing the Dream – Shar­ing the Love.
A whole new world of adven­ture, explo­ration, stun­ning nature and fan­tas­tic fit­ness awaits you right here on the waters of the Algarve, Por­tu­gal & beyond.
SUP is a thrilling and inspir­ing jour­ney that lasts a lifetime.
Let's embark on this jour­ney with ZEN SUP.
SUP for everyone
Beginner, Intermediate or Advanced.
Testimonials
Here's what our hap­py cus­tomers friends had to say about our services:

"We had a fan­tas­tic time with ZEN SUP. Our guide met up on time at the pre agreed loca­tion. They had all of the gear we need­ed for an amaz­ing SUP expe­ri­ence. The loca­tion was beau­ti­ful, far beyond our expec­ta­tions. The pic­tures of Benagil caves don't do the SUP expe­ri­ence jus­tice. And after the first cave they take you to anoth­er, then anoth­er and anoth­er. All the time they helped us with our skills and made us feel so com­fort­able on the water. An excel­lent trip. One we remem­ber for a long time.

"Learn­ing to SUP with ZEN SUP was an amaz­ing expe­ri­ence. With pas­sion and ded­i­ca­tion, Heike and John make it so easy to do, teach­ing you how, tak­ing you out on the water and in no time you enjoy pad­dling on the most beau­ti­ful spots like the Ria For­mosa. What stands out most with them is pro­fes­sion­al­ism, pas­sion, and fun. Great teach­ers that know what they do.
"We had a great time pad­­dle-board­­ing. John (the instruc­tor) is fan­tas­tic — we were all begin­ners and he had all of us feel­ing con­fi­dent with­in min­utes. He took time with each of us indi­vid­u­al­ly while out on the water too so you were nev­er strand­ed or sim­ply fol­low­ing the crowd. John clear­ly has pas­sion for his work and is gen­er­al­ly a nice, easy going and fun guy — mak­ing the day real­ly good fun as well as learn­ing some­thing new. He also has a dog called Luna who came along with us for the trip on John's Pad­dle­board which was a bonus (we all love dogs!). Would high­ly rec­om­mend to any­one and thanks to John for a mem­o­rable day!

"Imag­ine prac­tic­ing Yoga in a place where the roof is the blue sky, the walls are the trees, the floor is the water and the com­pan­ions are the birds.
For me it was a dream expe­ri­ence, I real­ly enjoyed, because it is going beyond Yoga on a class­room, due the con­tact with the nature, the free­dom of being in an open space.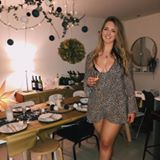 "Thank you Heike and John for this mag­i­cal expe­ri­ence. Watch­ing the sun go down whilst pad­dle board­ing was so beautiful.
Can't wait to see the pho­tos. We will def­i­nite­ly be back!
"Look­ing for­ward to spend­ing time again with John, Heike, and Luna. If you fan­cy learn­ing to SUP or just want to spend some great time on the water with love­ly peo­ple, then ZEN SUP are the peo­ple for you.

"Through SUP Yoga I found out the per­fect com­bi­na­tion of pure con­nec­tion with moth­er nature and the self.
The pad­dle­board yoga class is a true and won­der­ful jour­ney to the most gen­uine essence that char­ac­ter­izes each one of us.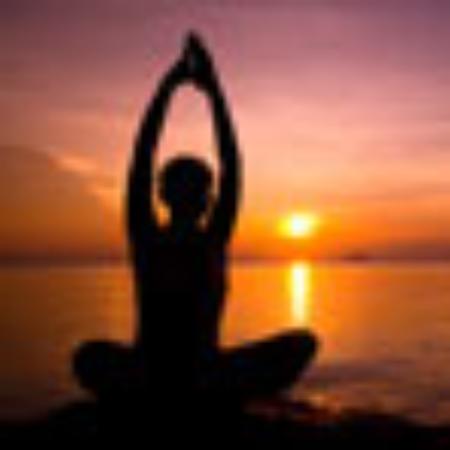 "We had the most fab­u­lous sun­set tour with John and his col­leagues. Fan­tas­tic com­mu­ni­ca­tion, atten­tion to detail and safe­ty. Love­ly home made smooth­ie half way! Small group of 3 adults and 3 teenagers — we all absolute­ly loved the tour.

"My first SUP Yoga class was mag­nif­i­cent! It was amaz­ing and fun, a chal­lenge for both body and concentration.
Let­ting myself drift on a board while lay­ing in Shavas­sana in the open nature sim­ply felt like a dream.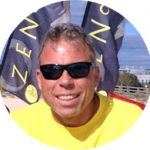 "Enjoyed a fan­tas­tic ZEN SUP Tour along the glo­ri­ous Algarve coast­line, both at sun­rise and at sun­set, unfor­get­table. Using top qual­i­ty equip­ment, the most pro­fes­sion­al and friend­ly instruc­tion gives you the most mem­o­rable expe­ri­ence imaginable.

"My part­ner and I have just been on the sun­set SUP tour. Nei­ther of us have tried SUP before but we had an amaz­ing time.
I would high­ly rec­om­mend using ZEN SUP to any­body. Thanks again for a great experience.

"We have just returned from our tour with John. It was a very spe­cial jour­ney. John is a great guy and took us to the most beau­ti­ful caves near Benagil Beach.
We start­ed ear­ly in the morn­ing, so, it was only the three of us. It was the most won­der­ful expe­ri­ence. Thanks, John!!

"Amaz­ing ear­ly morn­ing tour with John before all of the tourists arrived on the beach. We explored beau­ti­ful caves and beach­es along the shore. Great instruc­tion and he cap­tured some amaz­ing shots of us on the pad­dle boards and in the caves — thank you John!

"Amaz­ing cave tour at Benagil. Excel­lent super­vi­sion and real­ly help­ful. Beau­ti­ful scenery and well worth the ear­ly start to have such calm waters and beach­es to our­selves. High­ly recommend.

"Went with John for a per­son­al les­son today as it was my first expe­ri­ence. Went from Faro island east­wards down the estu­ary off the Atlantic Ocean. John gave an excel­lent brief and was incred­i­bly help­ful and good fun at the same time. Thor­ough­ly enjoyed the expe­ri­ence and will go out again.…. maybe the caves at Ben­gali next time. Def­i­nite­ly rec­om­mend you give him a try… well worth it.